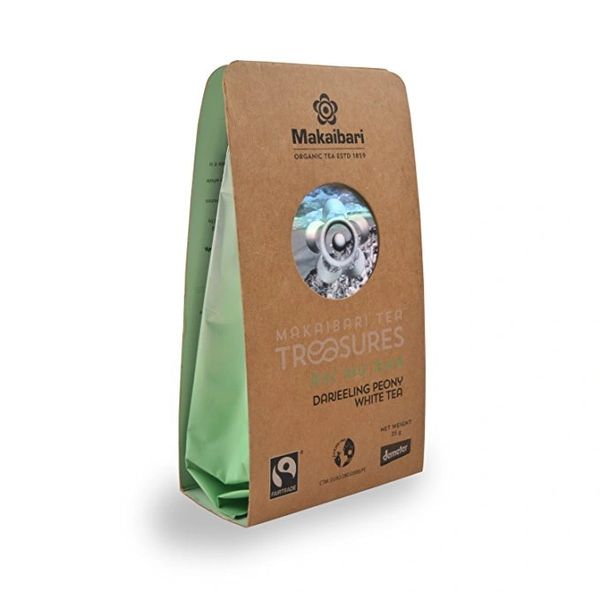 MAKAIBARI WHITE TEA 25GM
EACH PACK CONTAINS 25GM OF WHITE TEA.
White Tea is derived from the first flush buds of the tea bush. It isn't rolled first but is immediately fired so there is no withering or fermentation/oxidation. Availability is limited and the cost high as a result of the limitations of the plucking standard. There is no rolling, breaking, or bruising of any kind. The name refers to the silver-colored (white) hairs on the picked tea bud. The liquor of White Tea is very pale in color, and mild tasting in the cup, reminiscent of Magnolia.