CHAMONG ENGLISH BREAKFAST BLACK TEA BAGS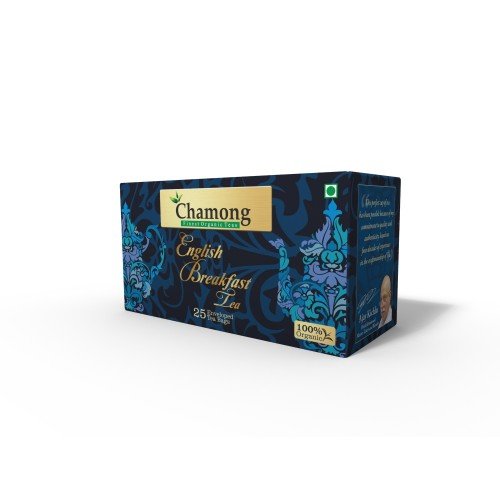 CHAMONG ENGLISH BREAKFAST BLACK TEA BAGS
THIS PACK CONTAINS 25PC TEA BAGS OF FINEST BLACK TEA OF ENGLISH BREAKFAST FLAOVUR FROM GARDENS OF CHAMONG TEA
Indulge in the rich enigma that takes you to that place of the world trough this perfect brew of a complete new genus. Make your breakfast a completely enriched new experience with this magical full English flavor!
Brought to you by the Lohia family- where growing the finest Darjeeling and Assam Teas has been a passion since 1916. Nurturing 13 estates in Darjeeling and 5 in Assam, Chamong today is the largest producer of Organic Tea in India- promising the finest brew in every cup!
Packaging: The gorgeously elegant carton holds individually packed 25 staple free enveloped tea bags - promising complete safety and hygiene – with the unique experience of Chamong English Breakfast Tea.
Reviews
Featured Products