CHAMONG DARJEELING TEA 250GM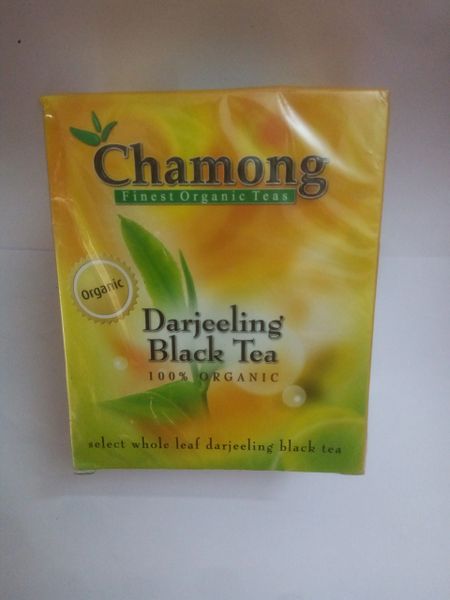 CHAMONG DARJEELING TEA 250GM
Description
Inhale the mesmerizing aroma of the misty hills. Raise a toast to the mellow golden sun. Unwind with the champagne of teas, plucked during the prime season from Chamong's own gardens, for you to experience the exclusive Chamong Darjeeling Black Tea. The liquor is light, clear and bright, with a pleasant, brisk flavor that is instantly refreshing.

Brought to you by a family that has been passionate about growing the finest Darjeeling and Assam Teas ever since 1916. Promising the finest brew in every cup.
Packaging: The select long leaf pack is ideal for pot brewing and brings you a wholesome experience of the full bodied muscatel flavor of Darjeeling Black tea.
While the tea is 100% organic, the packaging materials are also every bit eco-friendly, in keeping with the Company's environment policy.
Specification
How to prepare ?
Steeping
2 mins in freshly boiled water 150 ml
How does it taste ?
Tasting Notes
Tasting notes goes here
What are the Condiments ?
Condiments
Goes with Lemon, sugar & honey
Other Information
Info
Other Info goes here