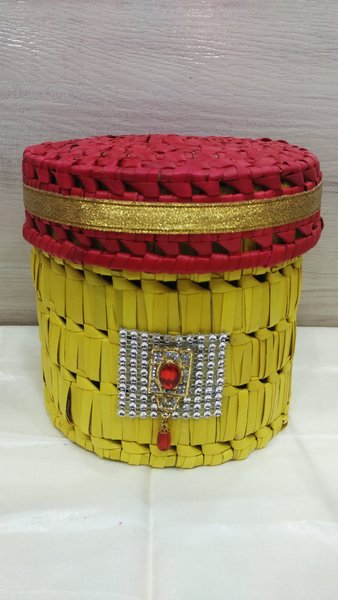 AJANTA SPECIAL GIFT PACK
AJANTA SPECIAL GIFT PACK CONTAINS FOLLOWING TEAS:-
1)25GM OF GARDEN FRESH ORGANIC WHITE TEA DIRECTLY SOURCED FROM NAMRING TEA ESTATES DARJEELING
2)100GM OF GARDEN FRESH DARJEELING GREEN TEA DIRECTLY SOURCED FROM GARDENS OF OKYATI TEA GARDENS .
3)100GM OF GARDEN FRESH DARJEELING LEAF TEA DIRECTLY SOURCED FROM GARDENS OF MIM TEA ESTATES .
4)100GM OF GARDEN FRESH CTC TEA DIRECTLY SOURCED FROM GARDENS OF GOPALPUR TEA ESTATES
PACKED IN VERY BEAUTIFUL HANDMADE GIFTS PACKS.

If you enjoy a cup of tea, you may be familiar with a type called Darjeeling that comes from India.
Sometimes called the champagne of teas, Darjeeling is a black tea grown in the foothills of the Himalayan

mountains and has a light, delicate flavor and aroma when brewed. Like all black teas, Darjeeling tea leaves are

rolled and then oxidized, or fermented, before being ready to use. The leaves are rich in many different bioactive

compounds, including several that may have significant health benefits.
A type of black tea, Assam tea is known for its tart, malty flavour, vigorous body and bright colour.
It is more commonly known as breakfast tea, or Irish breakfast tea. As it stems from black tea, the leaves
a picked of the camellia sinensis plant. The name of Assam tea comes from the area of which it originated in India,
close to the borders of Bangladesh and Burma, along the Brahmaputra River. The Assam region is known as the largest
tea growing region in the world, with a very long season.
Green tea is the healthiest beverage on the planet.

It is loaded with antioxidants and nutrients that have powerful effects on the body.

This includes improved brain function, fat loss, a lower risk of cancer and many other incredible benefits.

Once gathered, the buds were scattered on bamboo trays and slowly wilted with constant airflow for 30 hours. This step, called "fading", is unique to white tea crafting, as it allows mild enzymatic oxidation to occur in the leaf buds. The result is a tea that is more floral, rounder and creamier than green teas, with fruit rather than vegetal notes. After fading, processing is kept to a minimum, with a final six minute bake to finish the tea.
Our Silver Needle's provenance and quality sets it apart from most white teas on the market. Fuding County produces white teas that are sweet and floral, with leaf buds that are usually not longer than 1.5 centimeters in length (any larger and they likely come from Yunnan, which produces a lower grade of white tea.) We're also especially careful in our selection, looking only for consistently sized closed leaf buds to ensure that the tea has a rounder mouth-feel.
The result is a tea that is irresistibly light and sweet, while at the same time remarkably viscous and round. Traditional craftsmanship further accentuates the natural floral notes of the tea, enhancing the innate rose and apricot aromatics of the leaf buds, while adding a richer base of sweet cream.
Reviews
Featured Products