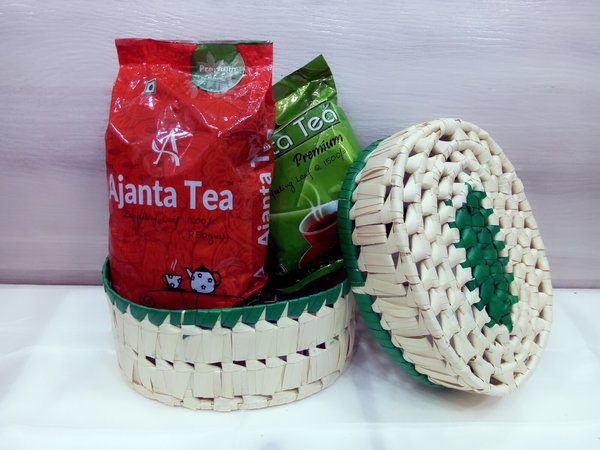 AJANTA CTC GIFT PACK
AJANTA CTC GIFT PACK CONTAINS FOLLOWING TEAS:-
1)400GM OF GARDEN FRESH ASSAM CTC TEA DIRECTLY SOURCED FROM GARDENS OF DALGAON TEA ESTATES
2)100GM OF CTC+DARJEELINF LEAF MIX ( GARDEN FRESH ASSAM TEA DIRECTLY SOURCED FROM GARDENS OF SATALI TEA GARDENS +GARDEN FRESH DARJEELING TEA ).
PACKED IN VERY BEAUTIFUL HANDMADE DECORATED GIFTS PACKS.

A type of black tea, Assam tea is known for its tart, malty flavour, vigorous body and bright colour.
It is more commonly known as breakfast tea, or Irish breakfast tea. As it stems from black tea, the leaves
a picked of the camellia sinensis plant. The name of Assam tea comes from the area of which it originated in India,
close to the borders of Bangladesh and Burma, along the Brahmaputra River. The Assam region is known as the largest
tea growing region in the world, with a very long season.
Reviews
Featured Products